12G Mammoth Magnum
Shotgun Cartridge
High Performance Specialist Loads
Mammoth 3" & 3 1/2" cartridges are loaded with large sizes of lead shot. These are high performance loads and have extremely high knock down power, they are capable of clean kills at 90yds. These loads feature high performance double based propellant powder from the USA.
All cartridges should be stored at room temperature in a dry location. Adverse temperatures may affect performance. Do not expose to extreme temperatures.
Alliant Powder
Exclusive to Gamebore in Europe. High technology, cutting edge double base (nitroglycerin) powders allow us to develop and manufacture high performance loads without excessive perceived recoil. Alliant powders feature in our small gauge loads, high performance heavy weights, premium steel and non toxic cartridges. These loads simply cannot be replicated by using single based propellant.
CX2000 Primer
The most highly consistent and reliable primer available. We use CX2000 Primer throughout our range of shotgun cartridges to give the shooter the utmost reliability and confidence.
Extended Range
Muzzle velocity is only part of the story - downrange energy is key to a cartridge's long range effectiveness. These cartridges are designed to deliver unsurpassed performance downrange where it matters most, giving knockdown performance others simply cannot match.
Power House Division
Gamebore's 'Power House' cartridges are developed using exclusive components and extensive R&D. Our ultra high performance loads are designed and developed to deliver the ultimate knockdown and velocity even at long range, representing the pinnacle in performance cartridges for those high, handsome birds.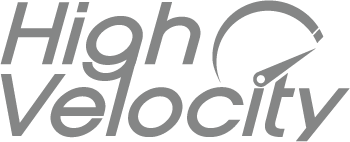 High Velocity
Cartridges with high velocity are ideal for performance use and demanding disciplines where targets are at range.

Gamebore Lead Shot
Made and used exclusively by Gamebore, our lead shot is precision manufactured in-house at the last remaining shot tower in the UK to ensure accurate, even size and perfectly spherical shot—crucial for delivering consistent patterns.
Technical performance
Velocity x Distance
The following graph shows the relationship between Velocity (MPS) and Distance (M) for the shot selected from the table below.