12G Super Steel
Shotgun Cartridge
Non Toxic Steel Wild Fowl Loads
12g Super Steel. This high velocity Steel load is suitable for use in standard 2 ¾" chambered guns in shot sizes 4 and 5. The larger size shot 3 should only be used in high performance steel shot proofed guns with barrels and chokes designed for steel loads.
32gms/5 (3mm) Standard Performance, Modern Nitro Proofed Shotgun, Half Choke Maximum
32gms/4 (3.25mm) Standard Performance, Modern Nitro Proofed Shotgun, Half Choke Maximum
32gms/3 (3.5mm) *High Performance, Steel Fleur de Lys stamped Shotgun, CIP regulations state no choke restrictions however we strongly advise Half Choke Maximum

*Steel MPS Velocity calculated at Muzzle and falls within MAXIMUM CIP Momentum.
Standard Steel
Standard Steel ammunition can be used in any shotgun (other than Damascus/twist barrelled guns), in good order bearing any London or Birmingham proof symbols 1954 onwards. For pre 1954 shotguns guidance will be needed from the British Proof Authority. The shotgun must be chambered for the case length of the ammunition as a minimum. Longer chamber lengths can be used with shorter ammunition.
*High Performance
High Performance Steel ammunition can only be used in shotguns bearing a CIP Fleur de Lys proof mark. CIP recommends a MAXIMUM choke of half (.5mm) for shot sizes 4mm and larger. Please see above for Gamebore's own recommendations based on product performance, our experience, and safety. 
All cartridges should be stored at room temperature in a dry location. Adverse temperatures may affect performance. Do not expose to extreme temperatures.
Precision Steel
Soft steel shot to CIP regulations from one of the world's leading manufacturers for exacting standards. Reliably consistent in its sphericity and size for outstanding patterns.
Alliant Powder
Exclusive to Gamebore in Europe. High technology, cutting edge double base (nitroglycerin) powders allow us to develop and manufacture high performance loads without excessive perceived recoil. Alliant powders feature in our small gauge loads, high performance heavy weights, premium steel and non toxic cartridges. These loads simply cannot be replicated by using single based propellant.
CX2000 Primer
The most highly consistent and reliable primer available. We use CX2000 Primer throughout our range of shotgun cartridges to give the shooter the utmost reliability and confidence.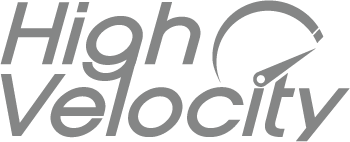 High Velocity
Cartridges with high velocity are ideal for performance use and demanding disciplines where targets are at range.
Moderate Recoil
The recoil is moderate and may be reduced further if a heavier gun or other recoil reducing measures are adopted.