20G Bismuth HD
Shotgun Cartridge
Premium Non Toxic
Gamebore have always been at the forefront of cartridge development and innovation and our Bismuth HD cartridges continue that tradition. 
As the UK's only shot manufacturer, we have turned our expertise to Bismuth and using a revolutionary production technique here at our factory, we can now produce Bismuth HD shot using a unique process that results in superb, uniform, malleable shot which performs like lead and eliminates the issue of shot shattering as seen with Bismuth produced using the more traditional method.
Bismuth is the closest material in terms of density and softness to lead and so has no restrictions on choke and can be loaded in cartridges with a standard fibre wad.
Totally safe for the environment and for use in traditional game guns, these cartridges deliver everything you expect from a Gamebore product, namely the highest quality and outstanding performance. 
Loaded in 70mm case length, these will suit the most discerning of game shots where an alternative lead is required.
All cartridges should be stored at room temperature in a dry location. Adverse temperatures may affect performance. Do not expose to extreme temperatures.

Bismuth HD Shot
Bismuth is the closest material to lead with a density of 9.6 gram/cm3, and its softness making it entirely suitable for use with fibre wads and in any choke. Made here at Gamebore using a unique process to ensure it performs exactly as lead would and coming with our legendary shot quality as standard.
Alliant Powder
Exclusive to Gamebore in Europe. High technology, cutting edge double base (nitroglycerin) powders allow us to develop and manufacture high performance loads without excessive perceived recoil. Alliant powders feature in our small gauge loads, high performance heavy weights, premium steel and non toxic cartridges. These loads simply cannot be replicated by using single based propellant.
CX2000 Primer
The most highly consistent and reliable primer available. We use CX2000 Primer throughout our range of shotgun cartridges to give the shooter the utmost reliability and confidence.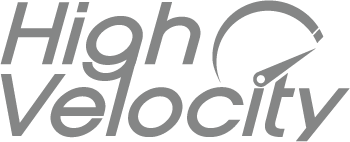 High Velocity
Cartridges with high velocity are ideal for performance use and demanding disciplines where targets are at range.
Moderate Recoil
The recoil is moderate and may be reduced further if a heavier gun or other recoil reducing measures are adopted.