12G DTL Elite
Shotgun Cartridge
Serious about your sport? 12 bore shotgun cartridges for clay target shooting
Gamebore's DTL Elite is a carefully crafted load designed to give the ultimate in consistency, performance, recoil and patterns for this demanding discipline. 
Loaded with our in-house manufactured Diamond Shot - the world's finest lead shot - and coupled with our unique plastic wad system, DTL Elite has been carefully tested and developed alongside leading shooters, leaving nothing to chance and making no compromises.
High velocity, low recoil
DTL Elite is a high velocity, low recoil cartridge which delivers excellent patterns and performance at range, while being easy on the shoulder and allowing longer sessions without fatigue or discomfort. 
Loaded with Gamebore's exclusive Diamond Shot®
DTL Elite is loaded with English sized Diamond Shot. Manufactured in-house in the only working shot tower in Britain, we grade our pure British lead shot 5 times to ensure absolute perfection and complete sphericity. 
CX2000 Primer - the most reliable and consistent primer on the market
We use CX2000 Primer in all Gamebore cartridges to ensure they perform reliably, every time. Using DTL ELite affords you complete confidence in your performance, during training, competition or club shooting.

All cartridges should be stored at room temperature in a dry location. Adverse temperatures may affect performance. Do not expose to extreme temperatures.
Diamond Shot
Our precision lead shot is exclusive to Gamebore and produced in-house at the only working shot tower in the UK. Lead shot taken to the next level with this unique process-5x graded, then polished in a revolutionary method to produce shot of a consistency far beyond anything else available. Perfect in its sphericity and accurate, even size to deliver the ultimate in patterns. Simply put, Diamond Shot® is the highest quality lead shot in the world.
Read More
Vectan Powder
Clean burning, reliably smooth powders from Nobel Sport FR—a leader in powder production. Vectan powder is Nobel Sport FR's top of the range powder, delivering high performance with consistent results.
CX2000 Primer
The most highly consistent and reliable primer available. We use CX2000 Primer throughout our range of shotgun cartridges to give the shooter the utmost reliability and confidence.
Gamebore Wad System
Plastic wads manufactured in house to our unique designs and exacting standards. Giving consistent performance and delivering perfect patterns every time, using the very latest manufacturing equipment and the best materials available.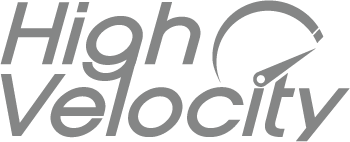 High Velocity
Cartridges with high velocity are ideal for performance use and demanding disciplines where targets are at range.
Low Recoil
Ideal for shooters requiring a soft recoil, these cartridges deliver a comfortable shooting experience.