Diamond Shot
Our precision lead shot is exclusive to Gamebore and produced in-house at the only working shot tower in the UK. Lead shot taken to the next level with this unique process-5x graded, then polished in a revolutionary method to produce shot of a consistency far beyond anything else available. Perfect in its sphericity and accurate, even size to deliver the ultimate in patterns. Simply put, Diamond Shot® is the highest quality lead shot in the world.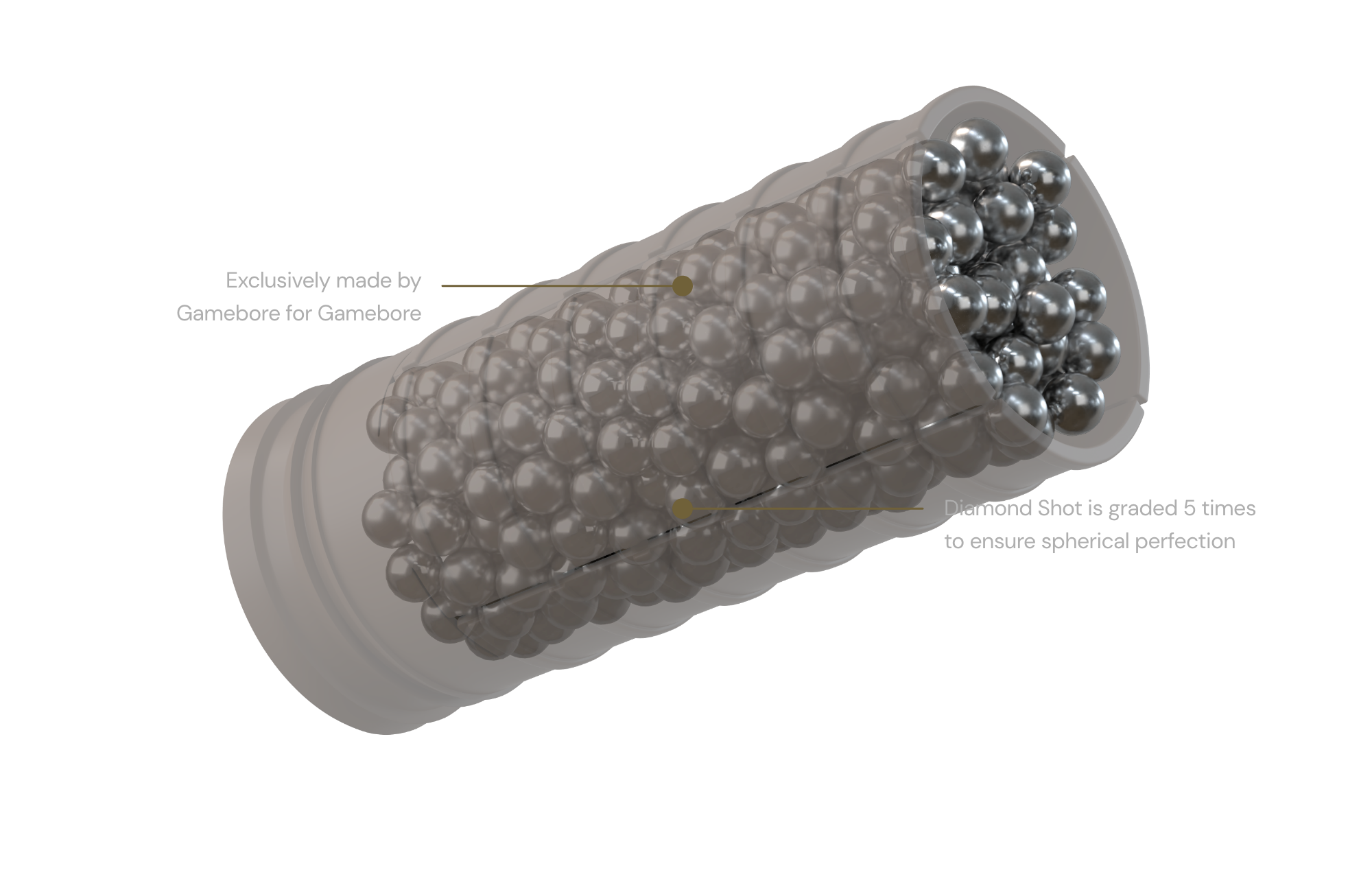 The world's finest lead shot - Exclusive to Gamebore
Diamond Shot is our precision lead shot, designed and developed by our in-house R&D department. Diamond Shot is forged here at Gamebore HQ in the only working shot tower in Great Britain. 
Using pure British lead ingots to ensure quality and purity, we take lead shot to the next level with our unique process. We heat our lead until molten then drop it from the top of our shot tower. As it falls, the drops of molten lead form into spherical balls until they reach the floor of the tower where they are cooled in a water pool. Each ball is checked and graded, with any pellets with imperfections returned to the top of the tower for remelting
5 x graded for consistent perfection
We grade our Diamond Shot not once, but five times to ensure absolute consistency and perfection, then use our revolutionary techniques to polish the shot, resulting in a product exceeding any other available on the market.
Diamond Shot is finished to a perfect sphericity with an accurate, even size which delivers the ultimate in beautiful patterns. Simply put, Diamond Shot is the best quality lead shot in the world.