Posted: 21st Feb, 2022
Gamebore Voted Shotgun Ammunition of the Year at the Great British Shooting Awards
Gamebore's Black Gold Dark Storm with Quad Seal cartridge named Shotgun Ammunition of the Year at the 2022 Great British Shooting Awards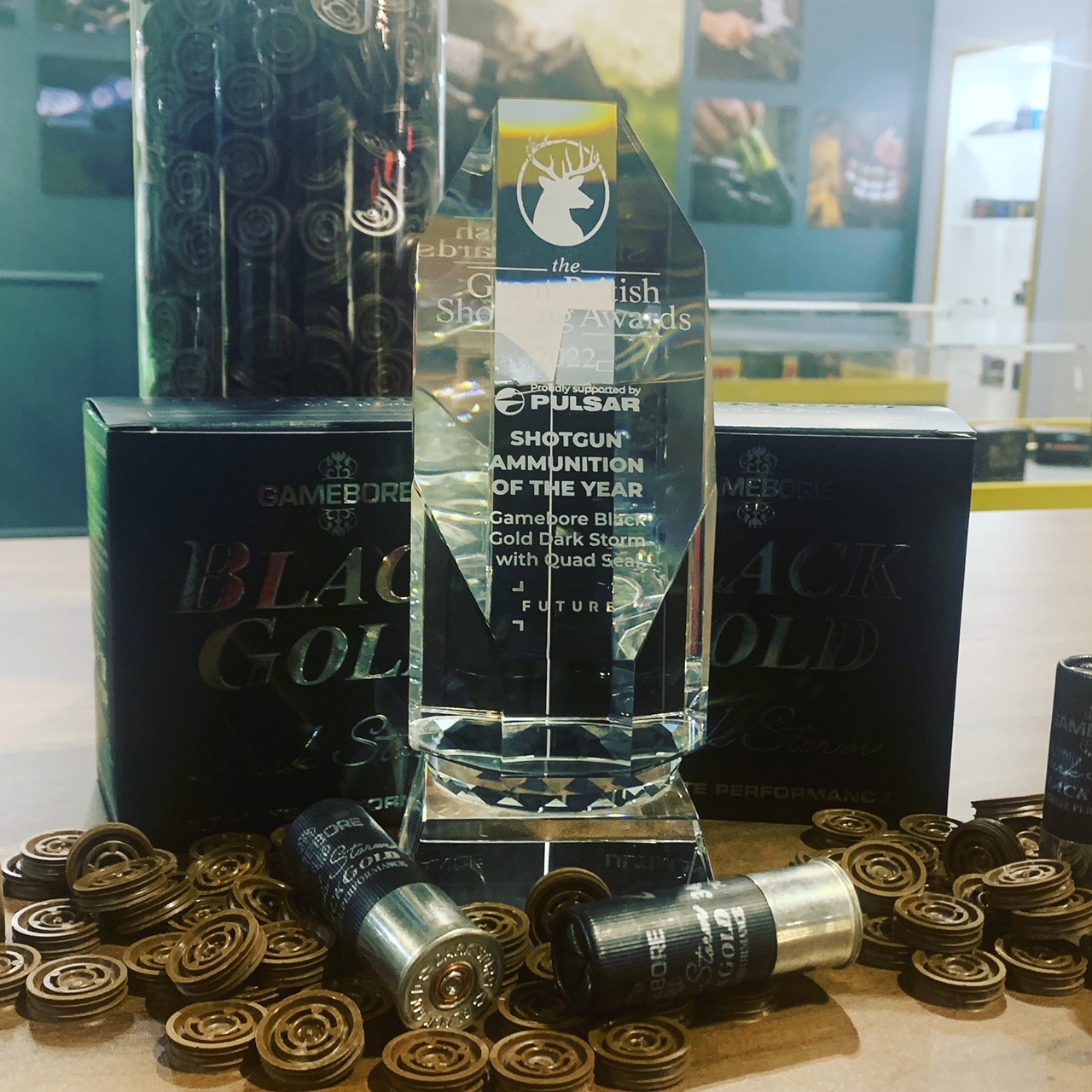 The Great British Shooting Awards were launched by Future PLC, the publisher of Shooting Times, Sporting Gun & Shooting Gazette magazines, to give their readers an opportunity to vote for the products, businesses and individuals in British shooting that have made an impact on their enjoyment of their chosen sport.
Recognising the excellence and talent in the fieldsports industry, the awards took place during the Great British Shooting Show weekend, and Gamebore are extremely proud to be among the winners once again.
Our flagship Black Gold Dark Storm lead shot cartridge with Quad Seal received the accolade of 'Best Shotgun Ammunition of the Year' at the awards event which took place at the Birmingham NEC on Friday 18th February. It's a very special award for us, as it is voted for by the shooting public.
We would like to thank everyone that took the time to place their vote - the support is very much appreciated.