Posted: 31st Jan, 2017
Congratulations James Hardy
Introducing James Hardy, winner of a year's Gamebore sponsorship for 2017.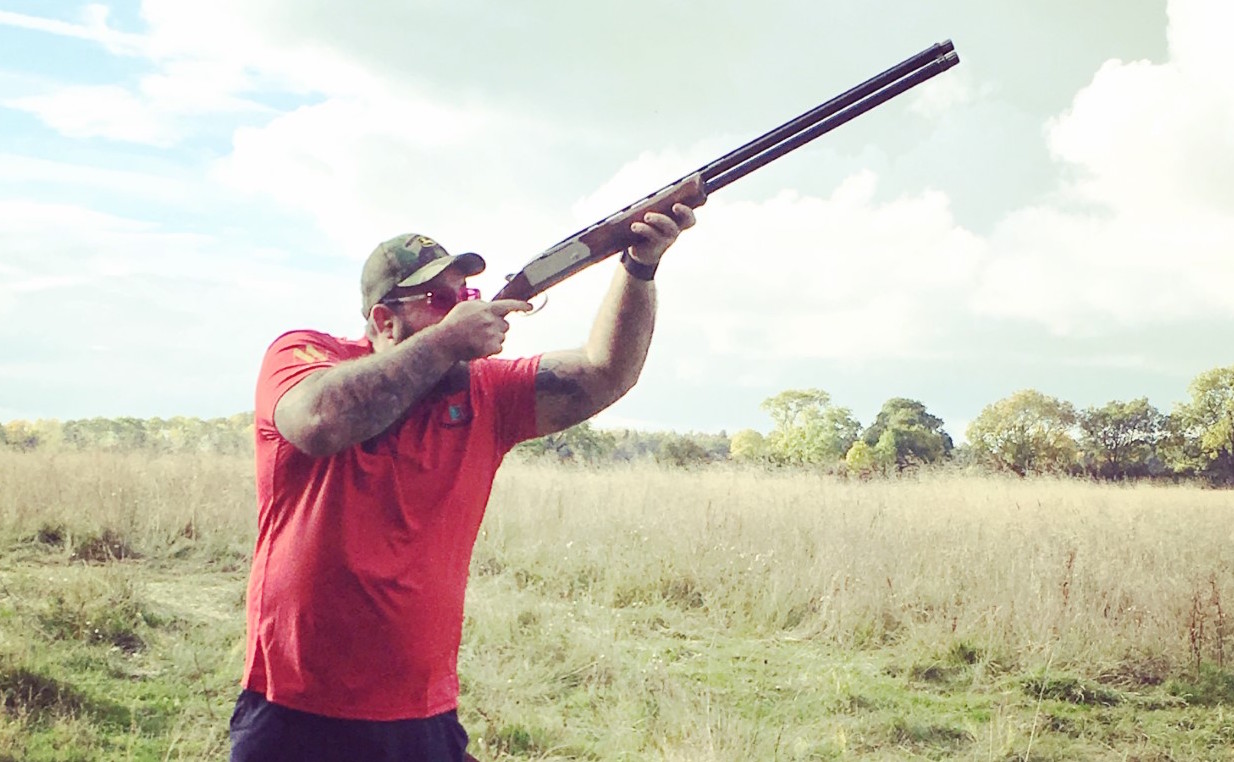 Our campaign to find a new sponsored shooter for the 2017 competitve clay season has come to an end, with a winner being selected out of hundreds of entries received. We launched the campaign early last year, prompting shooters of all ages, abilities and disciplines to apply. We set out to find someone who showed great potential, whose shooting might improve with a little help and encouragement from Gamebore - and we believe that the winner, James Hardy, is the perfect candidate. 

Lincolnshire shot James first came to our attention when he applied for the previous year's campaign despite being relatively new to the sport, shooting just four CPSA registered shoots at the time of applying, with a gun he'd bought just months before. We admired his ambition as well as his honesty and although he wasn't chosen as the winner that year, we were delighted to receive his application the following year - particularly as we were able to compare the two applications and see that he had achieved everything he had set out to do the year before; He'd jumped from C class to A class in his first year of shooting, achieved a new Personal Best and taken part in his first major championship, so we looked forward to watching his progress throughout 2016.


James's approach to his application was extremely enthusiastic and it was great to see his regular progress reports - especially as he even chose to update us with scores that he wasn't particularly pleased with, showing honesty and integrity, plus he'd come back the following week with a giant score, proving that a little setback doesn't get him down. It was a pleasure to receive his regular photographs and the improving scores he'd achieved using our White Gold cartridges over the two years - and the cherry on the cake: in his very latest competiiton before we made the final decision, a registered Sportrap competition at Park Lodge Shooting School, he won A Class with a score of 92/100 - cementing him as the top contender. 
We are absolutely delighted to officially welcome James Hardy to Team Gamebore for 2017 and wish him the very best of luck for the coming competitive clay season. James will be invited for a guided tour around the Gamebore factory, where he will be presented with 10,000 White Gold cartridges and kitted out in our Castellani shooting gear. 
Best of luck James! 


James Hardy - Team Gamebore

Quick Fire Round



Sporting Moment I'm Most Inspired By: I would have to say Eric Moussambani "Eric the Eel" from the 2000 Olympics in Sydney. I was 12 at the time and I remember thinking what drive, determination and courage it took for him to finish that 100m freestyle race. He never gave up and was hardly moving at the end of the race but he got there.
The Most Important Quality in a Sportsperson: For me it is Integrity, it creates character and defines who we are as a person. Knowing the hard work and sacrifice that we put into sport, we all need to play fairly and honestly.
The Sportsperson I Most Admire: Quite simply Valentino Rossi. He is nine times Moto GP world champion and nearly at the end of his career. However, he still has that passion and burning desire to get his 10th world title even when he is no longer the favourite to do so.
My Dream Sportrap Squad: I would love to shoot a round of Sportrap with Mark Winser, my coach and a world class shooter. He's someone I look up to in the shooting world. Also, George Digweed; I would be silly not to include the most successful shooter of all time in my dream squad. Guy Martin would certainly bring something different to the dynamics of the squad - plus lots of laughter, lots of tea, and knowing Guy he would probably be a decent shot too as he can turn his hand to most things. Completing the squad would be my Grandfather - the biggest inspiration in my life. Knowing he was there watching me shoot and hitting a few himself would fill him with pride. 
 
If I Could Develop A Cartridge with Gamebore: It would be called Gamebore SENSUS. Sensus is the Latin word for emotion and feelings. During my short time of clay shooting I think I have experienced every emotion possible, I find it quite a fitting name for a cartridge.
7 ½'s or 8's? I personally like the 8 shot cartridge. They pattern superbly and I still get great kills at range.
The Major Championship I'd Love to Win: If I could win one major in 2017 it would have to be the British Open. That was the first major I ever shot back in 2015 at Garlands. I remember being so nervous and only shooting a disappointing 63/120. I would love to go back 2 years later and lift the trophy. What a dream come true that would be! 
My First Gun: was a Browning 725 S1 30" Sporter I got in February 2015. My wonderful wife treated me for my birthday!
My Biggest Supporter:  I consider myself very fortunate and blessed as I have always had people close to me, willing me on and wanting me to improve. This includes my amazing wife Amy who sacrifices our time together so that I can follow my dreams and ambitions. If I had to single one person out it would be my friend Gordon who I met through shooting. He has travelled with me to competitions just to watch and support me, as he doesn't shoot them.
My +1 on the Gamebore Tour: I'd love to bring Amy as a thank you for never complaining about the amount of shooting I do! 
How Gamebore Sponsorship Will Benefit Me: I'm not the type of person who feels like anyone owes me anything. I'm in the very early stages of my shooting career and the people at the top who I aspire to be like one day had to make sacrifices to get where they are. I'm prepared to put the work in and invest in myself to get there. There are of course, equipment, entry fees and travelling expenses and investments we all have to make. So winning this sponsorship competition of course would be an immense help and help me shoot and train more.