Posted: 25th Apr, 2022
Digweed is the 2022 World Sporting Champion
Gamebore Pro Shot George Digweed MBE wins his 27th over all clay pigeon shooting World Championship title in San Antonio, Texas, using White Gold shotgun cartridges.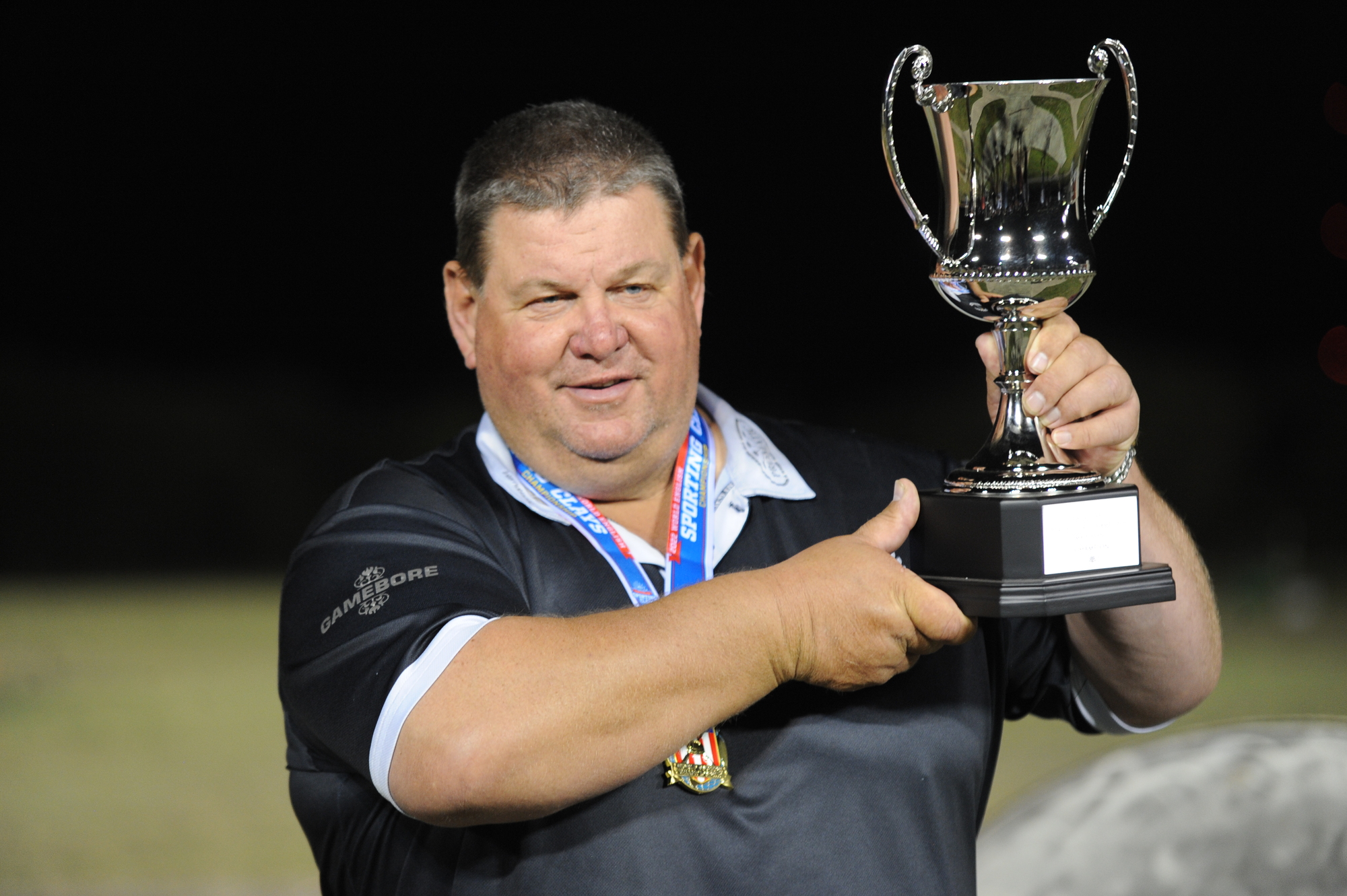 Gamebore Ambassador George Digweed has claimed his twenty-seventh world title after an epic performance at the National Shooting Complex in San Antonio, USA. A simply outstanding achievement. Twenty-seven World titles is a magnificent feat itself, but even more remarkably these wins span over five different decades, with his first one bagged in the 80's.
Speaking after the event, George said "To finish up winning it and complete my personal milestone of winning world championships in five different decades is something I had always hoped for but was unsure if I would achieve it".
George went on to thank his loving wife, as well as his sponsors and supporters "From 1988-2022 it's been a hell of a journey, from Kate to the fantastic support I get from around the world, I couldn't have done it all without it."

He also took a moment to reflect, and to mention those unable to travel to take part this year "There's a lot of bad going on around the world at the moment and I've just won a clay shoot which puts it into perspective, hopefully the Ukrainian situation will stop soon and our eastern block friends can join the party once again".
We are extremely proud to have George on the Gamebore team, using our products and representing our brand globally. We could not ask for a better ambassador for Gamebore, nor for the sport of clay shooting in general.
George uses White Gold cartridges; "I began using White Gold over twenty years ago and I haven't changed in all that time. Without doubt, Gamebore cartridges have contributed to my continued success at home and internationally since that time. I would not be without them".
Photo by Don Brunt of the Double Barrelled Picture Company