Posted: 13th May, 2019
Mark Winser is the 2019 European FITASC Champion
Gamebore ProShot Mark Winser wins the 52nd European FITASC Championship in Gant, Hungary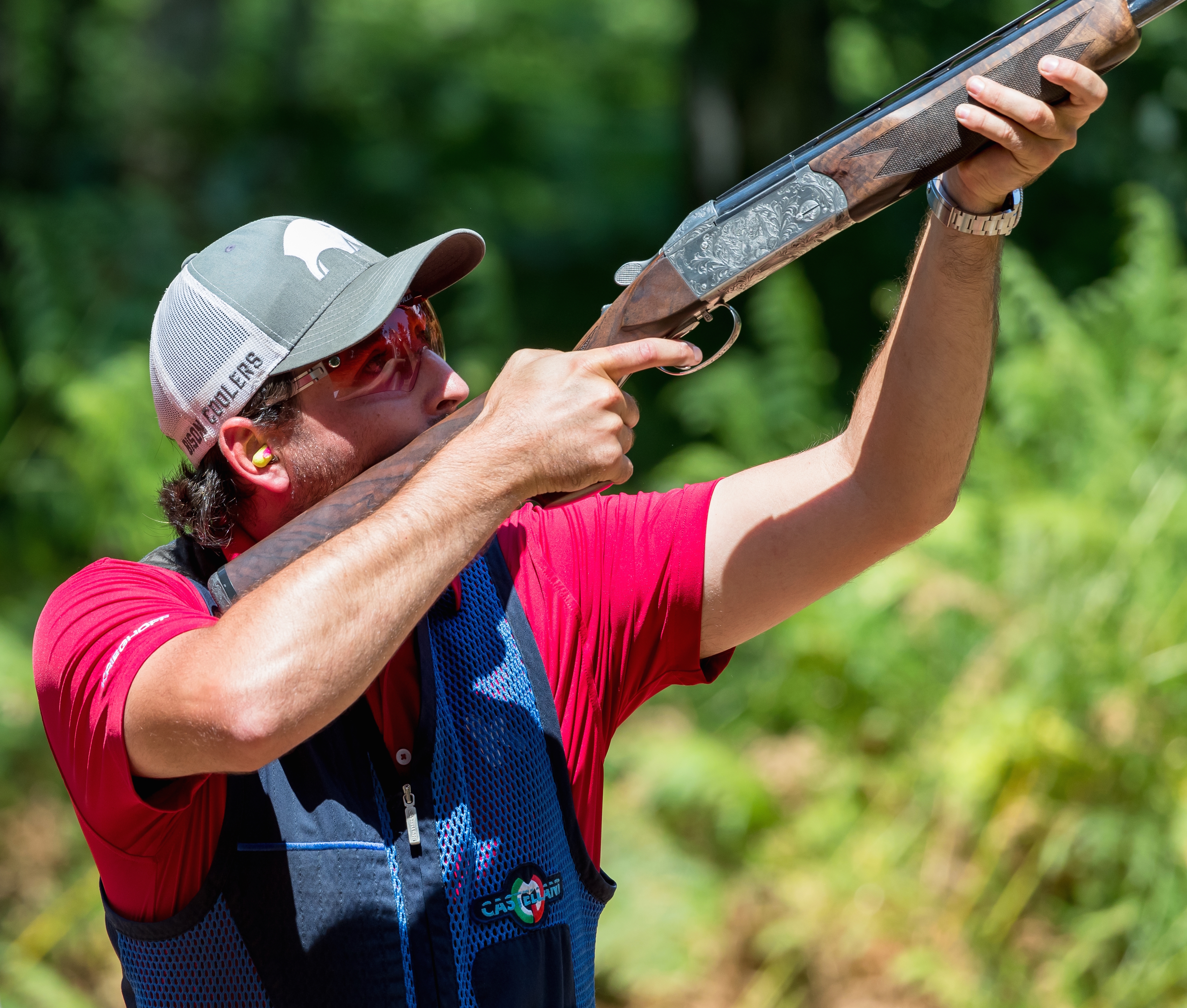 Gamebore ProShot Mark Winser has become the 2019 European FITASC Champion thanks to his incredible performance in Gant, Hungary. 
Over six hundred clay shooters from across the continent competed for the coveted champions title, shooting 200 targets over four days from 9th to 12th May.
After the third day, three shooters topped the leaderboard; Great Britain's Mark Winser, Andras Szerdahelyi from Hungary, and Frenchman Maxime Morin who all tied with a score of 141/200. Squadded together, they entered day four with everything to play for - and a huge sense of pressure knowing that potentially one of them would be crowned the champion.
Handling the pressure unbelievably well, Mark shot a perfect score of 50/50 giving him a total overall score of 191/200 which was unbeaten, bagging him his first European title with an extraordinary display of shooting. 

Szerdahelyi scored 187, just four targets behind Winser, achieving 2nd place. France's Gael Poinsot secured the third and final podium place after a shoot-off against GB shot Steve Brightwell after both scored 185.

After the shoot Mark said "I am so happy with the result, but what really makes it special is I can share the victory with my long-standing, true friend Andras Szerdahelyi. Great work brother!"
We'd like to say a huge 'Congratulations' to Mark, Andras and all of the class winners at the event.
Full scores from the championship can be found here.