Posted: 2nd Jul, 2018
Silver Medal for Mark Winser at the World English Sporting Championships
Gamebore ProShot Mark Winser takes Silver at the 2018 World ESP Championship held at E J Churchill.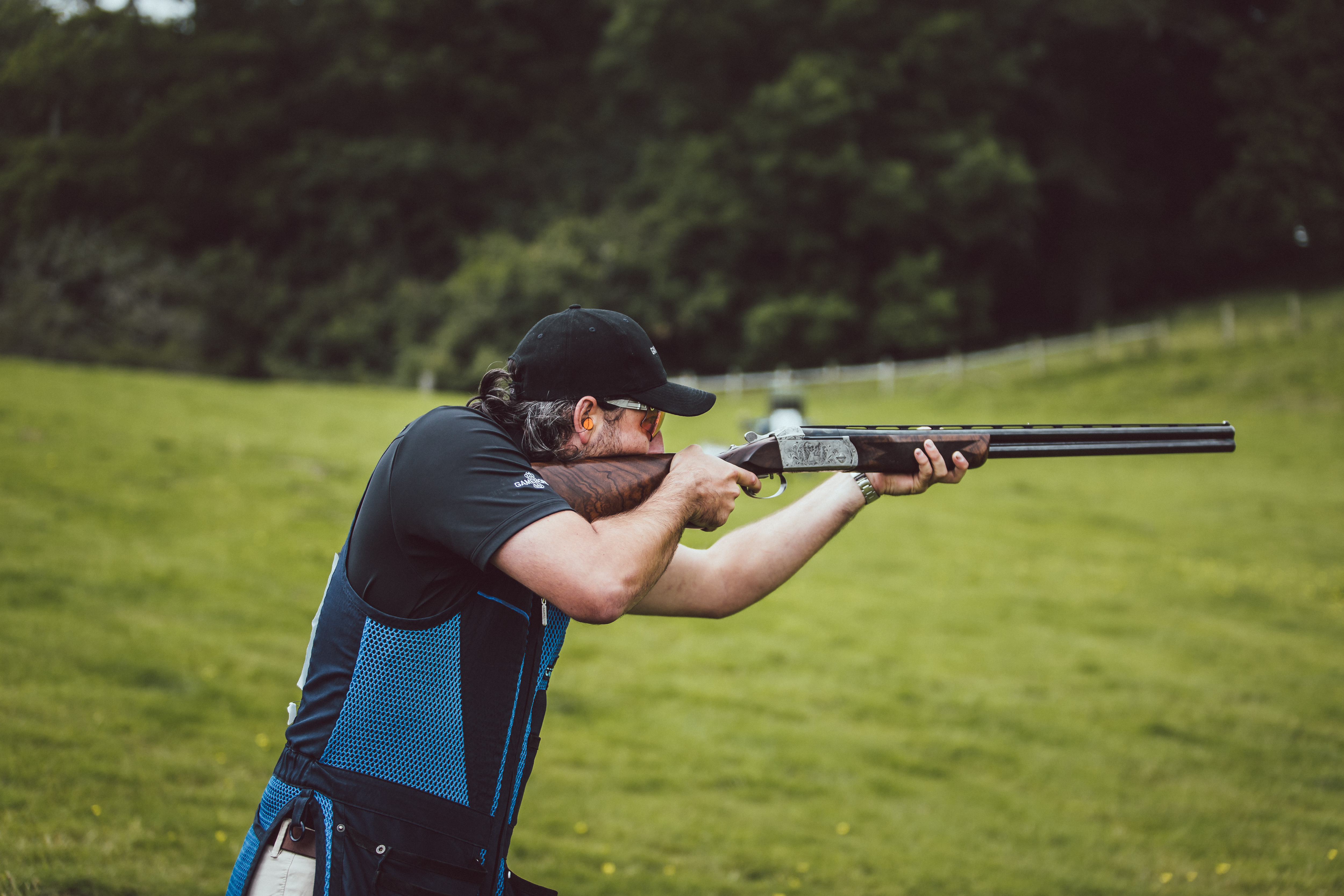 Gamebore's Mark Winser put in an epic performance over the weekend at the 2018 World English Sporting Championships that were held at EJ Churchill Shooting Ground in temperatures that soared above 30 degrees. The two-hundred target course was designed by George Digweed MBE who along with the team at Churchill's managed to create an event to remember. 
Mark scored 91/100 on Saturday, followed by 94/100 on Sunday putting him at the top of the scoreboard alongside fellow English shot Richard Bunning who also scored 185 over all. Both secured pole position for the Super Final that took place at the stunning West Wycombe Park in front of a huge crowd that had gathered to watch. Joining them in the Super Final were Gael Poinsot from France, with Sam Green, Shaun Stacey and Chris Daniels also taking part in the 25 target sequence of challenging targets.
Both Richard and Mark remained at the top of their game throughout the 25 target Super Final, ending once again on the same score. This meant that a sudden death shoot-off was required to decide the 2018 World English Sporting Champion. It proved to be Bunning's year, winning the shoot-off and bagging the World Title with an incredible performance, with Winser so close, taking the Silver medal. Were extremely proud of Mark and have every confidence that a World title will be his in the not so distant future.
We'd like to congratulate Richard, a gentleman and a credit to the sport, on his win - Very well shot!