Posted: 27th Mar, 2015
The Femmes Fatales Cup
Ladies clay shooting club Femmes Fatales are hosting their 1st anniversary clay shooting competition with fabulous prizes up for grabs.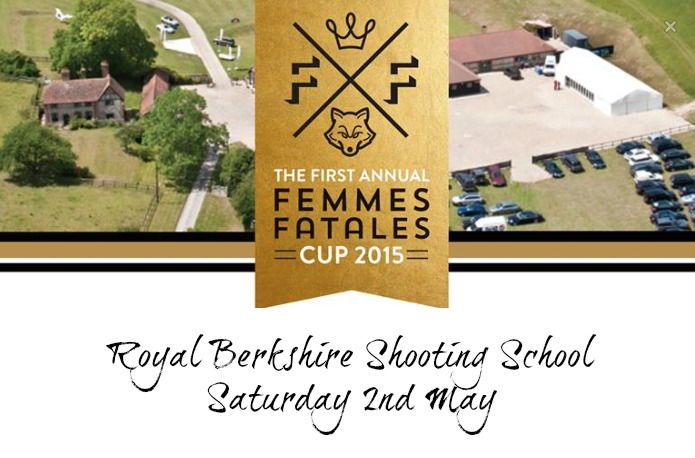 Have you always wanted to encourage your wife, girlfriend or daughter to take part in shooting sports, but struggled to get them to see the appeal? Then the Femmes Fatales Cup is the event to recommend - it's a girls only day, designed to introduce women to clay shooting, whilst showcasing the more glamourous and fun side of the sport. 

Femmes Fatales, an organisation launched to inspire more women and girls in to the sport of clay pigeon shooting, have teamed up with the Royal Berkshire Shooting School to host an extra special, ladies only event for beginners. 

The first annual Femmes Fatales Cup will take place on Saturday 2nd May, with a morning of shooting lessons for the novices with Royal Berkshire's finest instructors who will guide the ladies through their first experience of clay shooting, no doubt leaving them wanting more.

Meanwhile, more experienced, competitive shots are invited to take part in an 80 bird Sporting competition on a course set by the renowned RBSS target setters - A superb opportunity to showase the more competitive side of the sport and the rewards it has to offer, to the newcomers on the day. 

We are absolutely delighted to be among the sponsors of this spectacular event, joining the Really Wild Clothing company, Powder Hill of London and Raisthorpe Manor by offering prizes up for grabs by both the experienced shots and the beginners on the day. 

Details of this event, plus many more Femmes Fatales events nationwide can be found here.