Posted: 15th Jan, 2015
The Handicap Classic
We're pleased to be supporting this year's Handicap Classic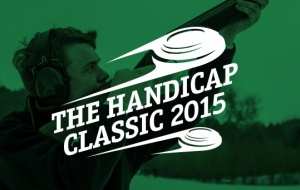 The Handicap Classic returns to Royal Berkshire Shooting School on Monday 2nd February, running for eleven weeks, finishing with a grand final shoot in May. 

With sponsors such as Browning, Promatic, CCI, Club Digweed and Miroku contributing to the prize pot the Handicap Classic is set to attract the most serious of competitive clay shooters. 

Gamebore are proud sponsors - giving 250 White Gold cartridges to the High Gun and third place shooter each week throughout the championship.

WIN A CLASSIC AT THE CLASSIC

In addition to the prizes above, for an additional £10 competitors can shoot an extra 20 clays, the highest 10 scores ex 120 with handicap will be invited to the final to shoot for a pristine 1984 Rolls Royce Silver Spirit.

For more information visit the Royal Berkshire Shooting School website.