Posted: 30th Sep, 2015
The 2015 White Gold Challenge
Gamebore's Ben Husthwaite became the 2015 White Gold Challenge Champion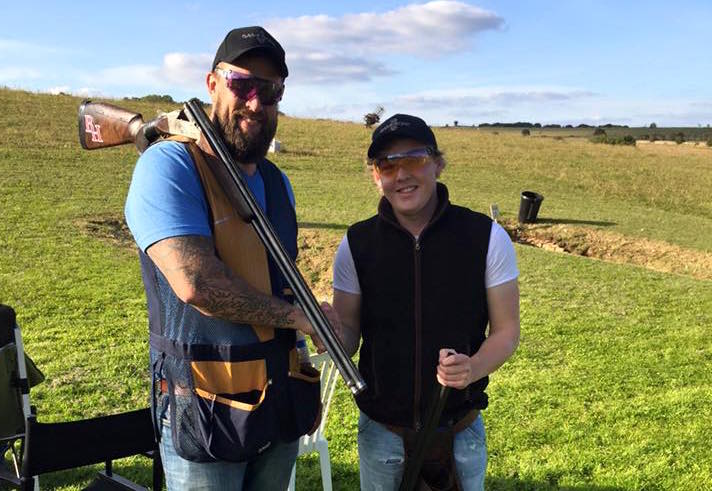 Beginning in January with the first of twenty-five qualifier rounds, the White Gold Challenge gathered momentum throughout the year, reaching a dramatic climax on Sunday where the finalists came together to compete for a part of the huge prize fund.
Twenty-five qualifying shooters in both categories (Gold Category AA/A and Silver Category B/C Class) gathered at Westfield to shoot 25 Sportrap targets, with the top eight scorers securing their place in the Grand Final which reverted to the original White Gold Challenge style of shoot – targets sent randomly with no menu to indicate where they were coming from. 
With the twenty-five shooters whittled down to 8 in each category, names were drawn out of a hat to determine who would compete against whom in the dramatic knock-out style shoot-offs.
Some big names had shot their way in to the final eight of the Gold Category including Mark Marshall (24) and Martin Myers (23), but it was pleasing to see Junior shot and Silver Category shooter James Bradley-Day put in a score (23) that would have secured him a spot amongst the Gold Category shooters.
An audience had gathered to watch the action unfold as one-by-one shooters were knocked out in the final stages, with quarter finalists Richard Bunning, Martin Myers, Fraser Finnie and Josh Brown each winning £250, whilst semi-finalists Stuart Emms and Richard Formosa taking home £500 each.
The overall category winners were Ben Husthwaite (Gold) and Marc Watson (Silver) who both scooped the top prize of £1,000, before taking the stand yet again for a shoot-off to determine whose name would be engraved on the trophy.
The crowd watched on as both fought for the trophy, maintaining identical scores throughout not one, not two, but three shoot-offs before that all important target was dropped by Marc Watson, leaving Ben Husthwaite to take the lead and therefore the coveted White Gold Challenge trophy.
Ben (who shot the entire course with a suspected fracture to his arm thanks to a rugby injury) was delighted with his win and thoroughly enjoyed the shoot and spoke to us before heading to hospital "With Gamebore and The Clay Shooting Company coming together to put on a shoot, you're only going t get a first class event. It's the last one of the year but it's the best one of the year, so it's something we all look forward to". 
The White Gold Challenge will return in 2016.