Posted: 25th Sep, 2023
Winser Wins The White Gold Challenge
Gamebore ProShot Mark Winser becomes the 2023 White Gold Challenge Champion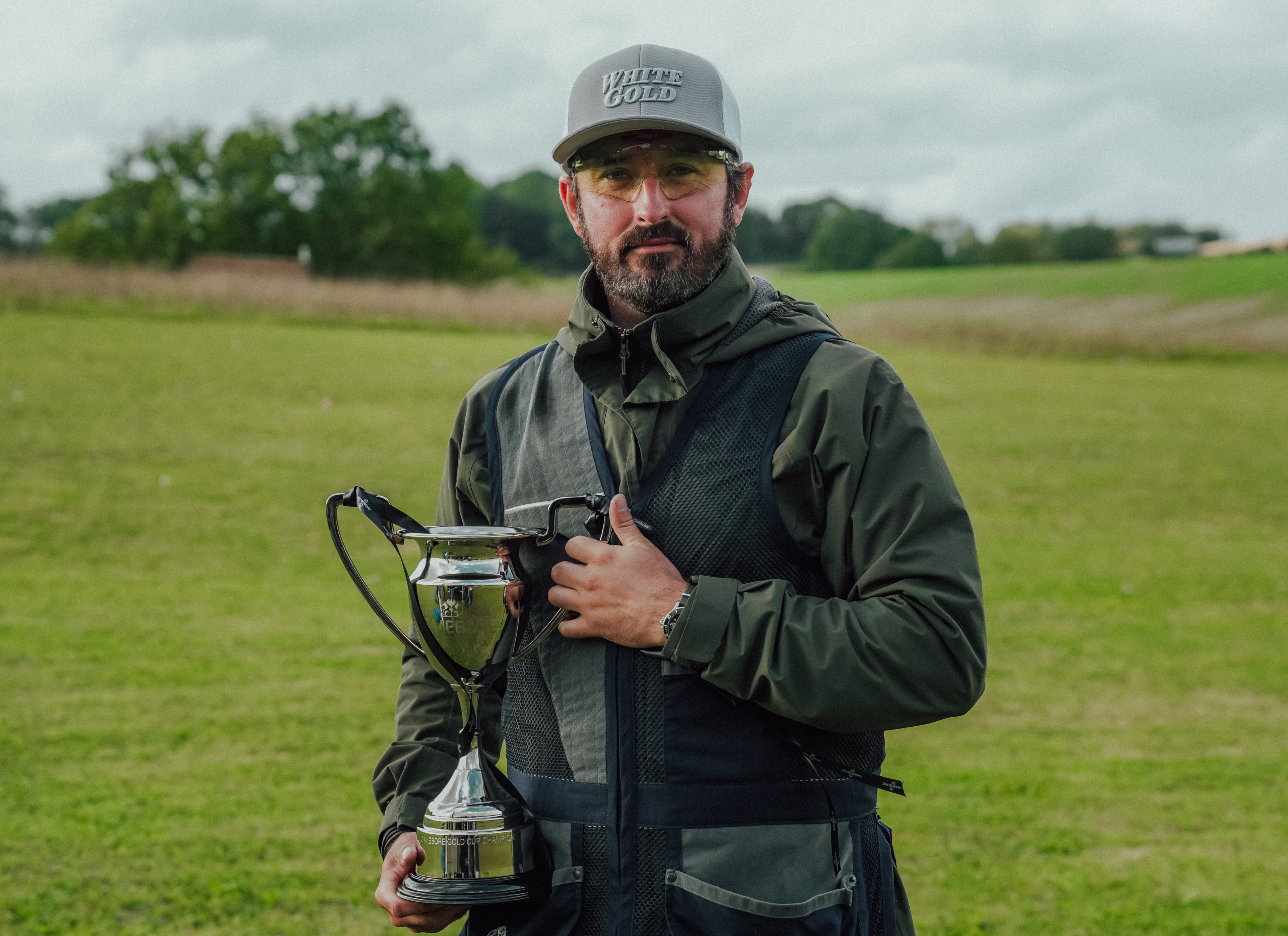 the white gold challenge
The long-awaited return of the White Gold Challenge took place at Westfield Shooting Ground in Gloucestershire over the weekend, with sixty-four contenders taking place in an exciting knock-out style series of shoot-offs after qualifying throughout the summer, to determine who would be crowned Champion.
Sixteen shooters in each class, AA, A, B & C travelled to The Cotswolds to tackle Steve Lovatt's targets using Gamebore's White Gold cartridges. The shoot-offs began with names being drawn out of a hat to determine who would shoot against whom in each class, to whittle down the number of competitors from sixteen, to eight, four, two, until finally we were left with the winner of each class who would take home £500 each.
C Class was won by Callum Unsted, whilst our B Class winner was M Prescott. Topping the A Class leaderboard was Ross Oaten, and finally Mark Winser won AA.

A crowd had gathered to watch a futher dramatic shoot-off which took place between our four class winners to decide who would take home the coveted trophy and of course the 2023 White Gold Challenge title. Unfortunately M Prescott was unable to stay for the shoot-off so Unsted, Oaten and Winser went head to head.

Ultimately it was to be Mark Winser's day, winning the shoot-off by a single target to be crowned the White Gold Challenge Champion. Congratulations to all!
AA CLASS
1st
M Winser
£500

2nd
J Freeman
£300
3rd
B Baughan & T Sleigh
£100 Each
4th
S Usher, P Smith, B Woollard & T Simmons
£50 Each
A CLASS
1st 
R Oaten
£500 
2nd
A Heron
£300
3rd
I Cox & E Wilkinson
£100 Each
4th 
C Price, T Archer, J Young & J Demulder
£50 Each
B CLASS
1st 
M Prescott
£500 
2nd
T Shaw
£300
3rd 
G Pearce & T Goodhead
£100 Each
4th 
A Jessett, P Bird, R Carrie & A Skelton
£50 Each
C CLASS
1st 
C Unsted
£500 
2nd
G Hicks
£300
3rd 
J Pearce & R Archer
£100 Each
4th 
T King, C John, L Purkis & W Bates
£50 Each