Posted: 29th Jun, 2015
The World Compak Championships
Gamebore shooters George Digweed and Andras Szerdahelyi secured podium places at the 2015 World Compak Championships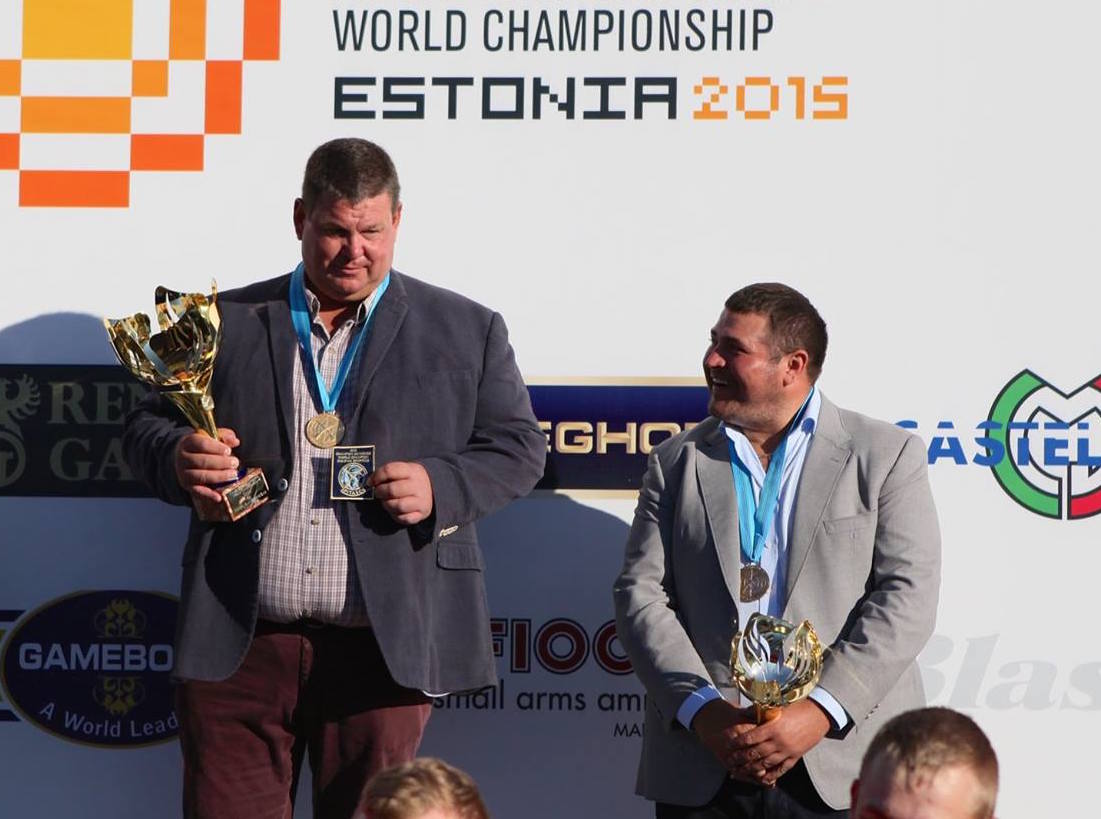 The World Compak Sporting Championships took place in Estonia at the weekend - A course of 200 testing targets shot over four days. Clay shooters flocked from all over the world to the Manniku Clay Shooting Club in Tallin, all with the goal of beating the opposition to be named the 2015 Champion. 
As sponsors of the event, we were delighted to attend and to have the opportunity to see some world class shooters in action - in particular, the stunning performance by our Hungarian ambassador Andras Szerdahelyi who dropped just two targets over the four days, scoring a brilliant 198/200, a score matched by Christope Auvret from France. 
Andras and Christophe went head-to-head in a shoot-off, scoring 27 and 28 respectively, with Christophe securing 2nd place and Andras in 3rd - meanwhile topping the leaderboard and making history in the process, George Digweed's score of 199/200 secured 1st place and the twenty-fifth World Championship title of his career. 
Annoucning his win on Facebook, prompting over a thousand messages of congratulations from shooters all over the world, George said "I just won my 25th World Championsip! Won in Tallinn, Estonia at the World Compak Championships. I shot 199/200 - missed my fourth target out! Over the moon, thank you so much to everyone for their support and messages ... and a big thank you to all of my sponsors too".
Thrilled with his 3rd place, Andras said "I'm very happy with my performance, finishing third after a very hard shoot-off. Congrats to all the winners in all the categories, especially George Digweed for his 25th, yes crazy 25th World title and to Christophe Auvret for an unbelivable nice shoot-off where he beat me in the sudden death shoot". 
We'd like to say a huge conratulations to all!