Posted: 22nd Mar, 2023
Celebrating 50 Years of Innovation
Gamebore marks 50 years in business with a limited edition shotgun cartridge.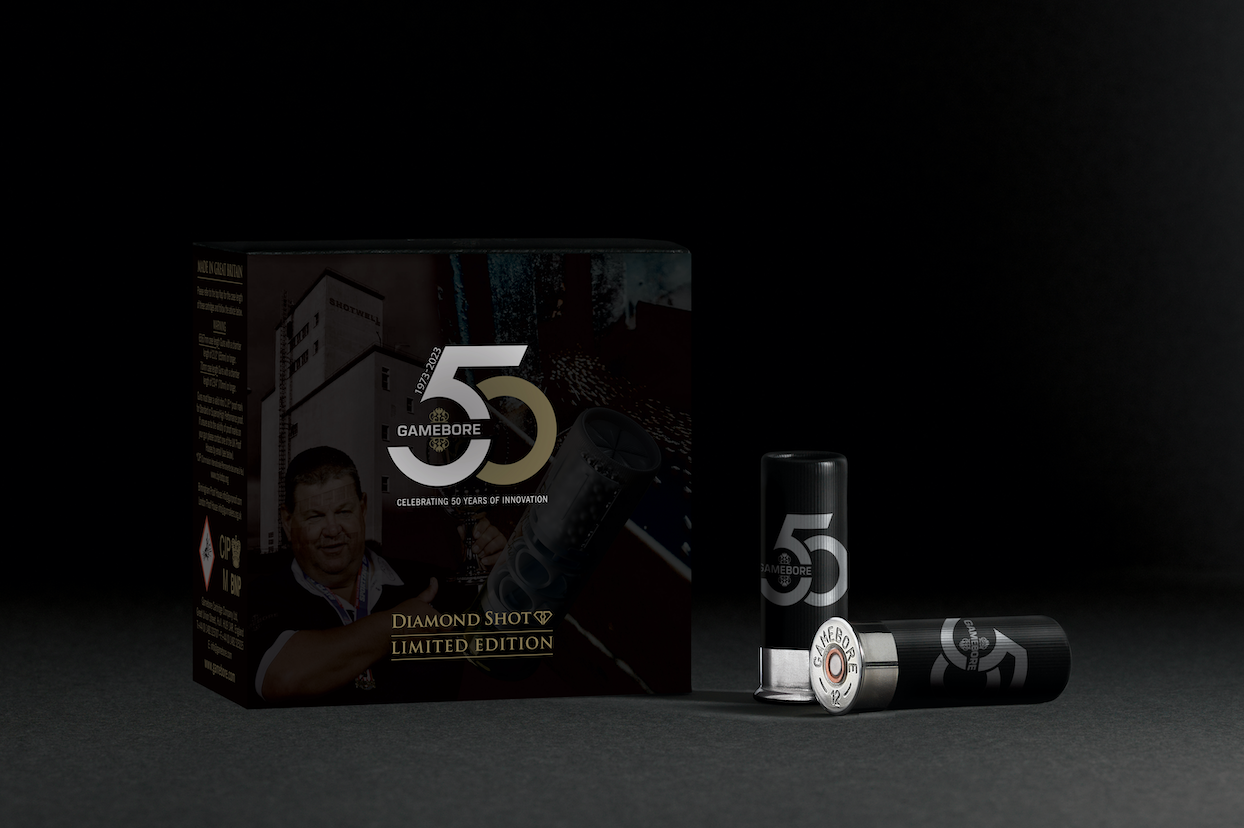 Over an illustrious history spanning five decades, the people here at Gamebore past and present have worked hard to cement our position as a world leading ammunition brand.
Motivated by a ceaseless desire to innovate, Gamebore's dedicated research and development team continue to work on improving the performance of our products, from the introduction of our long established Diamond Shot, to the recent launch of brand new technology including the Quad Seal and Bio Wad. Designed, developed and manufactured here on site by Gamebore, and found exclusively in Gamebore cartridges. 
Launched in East Yorkshire in 1973, we now mark our 50th anniversary by launching a very special limited edition 'Gamebore 50' cartridge.
 
Competitively priced, subsidised to celebrate our 50th year, but built with competition level components including Diamond Shot usually reserved for our professional level products.
Gamebore 50 is available in limited volume, in 12 bore with 28grm of size 7.5 lead shot with a plastic or fibre wad, for a limited time only from all leading retailers.