Posted: 28th Jul, 2017
NEW for the 2017 Game Season: Grouse Extreme
Introducing Gamebore's new 12g Grouse Extreme cartridge, available from all great gun shops.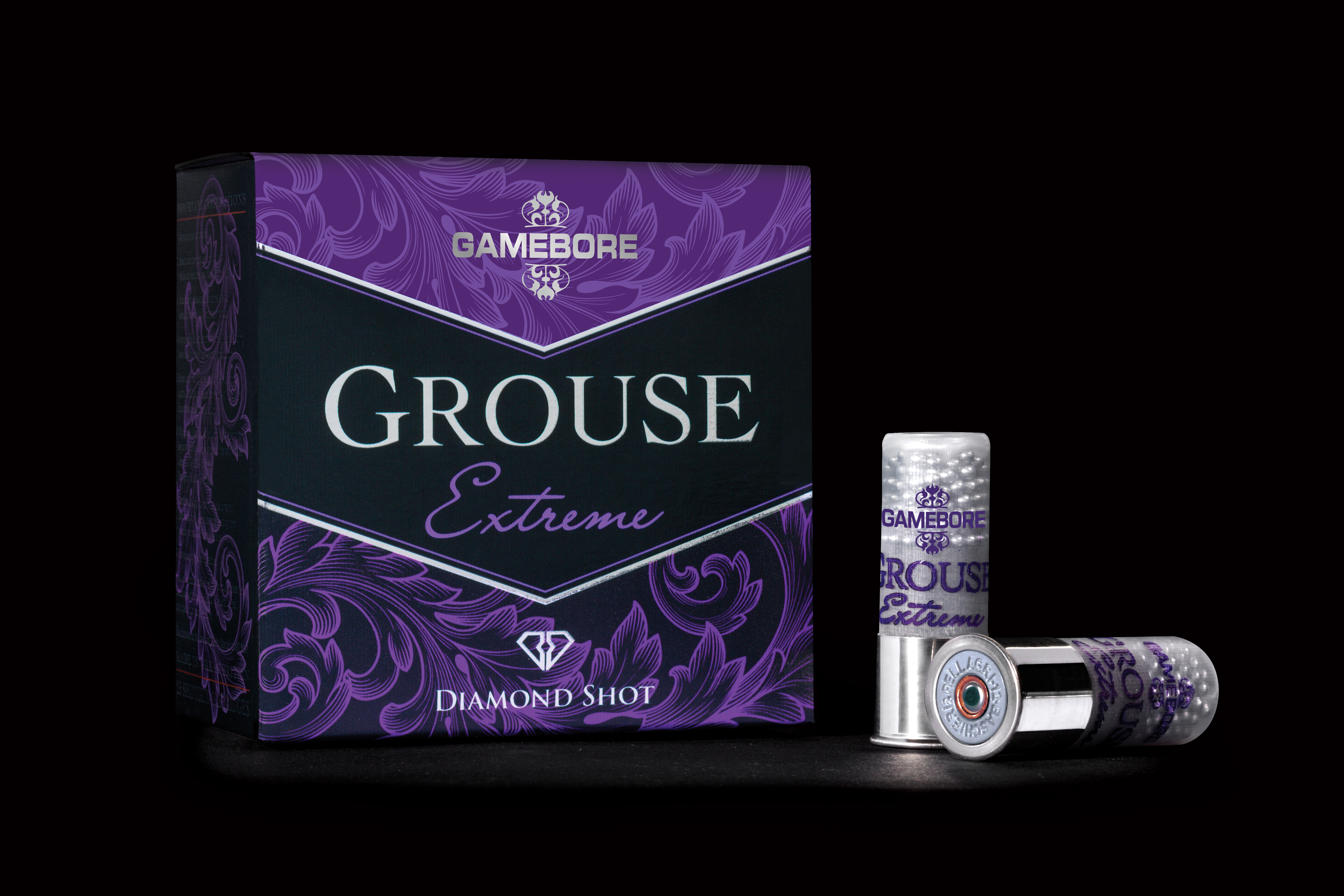 Building on the legendary performance of Black Gold, with over two year's development, the new Gamebore Grouse Extreme delivers the ultimate performance on this most testing of game birds.
Using the unique and exclusive Gordon Recoil Reduction system case with a 20mm nickel head and powered by our exclusive F2 powders, these cartridges are smooth and easy on the shoulder and effective beyond words.  
Both in-house pattern testing and out on the moor, we confirmed time and again that Gamebore's own precision made Diamond Shot delivered far and above the best patterns over any other shot available on the market. Diamond Shot is manufactured in our own shot tower, the only one operating in the U.K and exclusively for Gamebore.
Graded 5 times for the ultimate in precision, the shot is then polished and lubricated in our exclusive and secret process by a team with over fifty year's shot manufacturing experience. This makes Diamond shot the most accurate and highest quality shot available which ballistically is everything in order to deliver accurate patterns and give effective knockdown even at long range. 
Field tested and developed by game shooters including Dave Carrie last season, the results were outstanding and we are proud to launch a new cartridge specifically for this quarry which carries our name. 

Full details can be found here.