Posted: 2nd Dec, 2015
NEW 12g Regal
Introducing the all new 12g Regal game load from Gamebore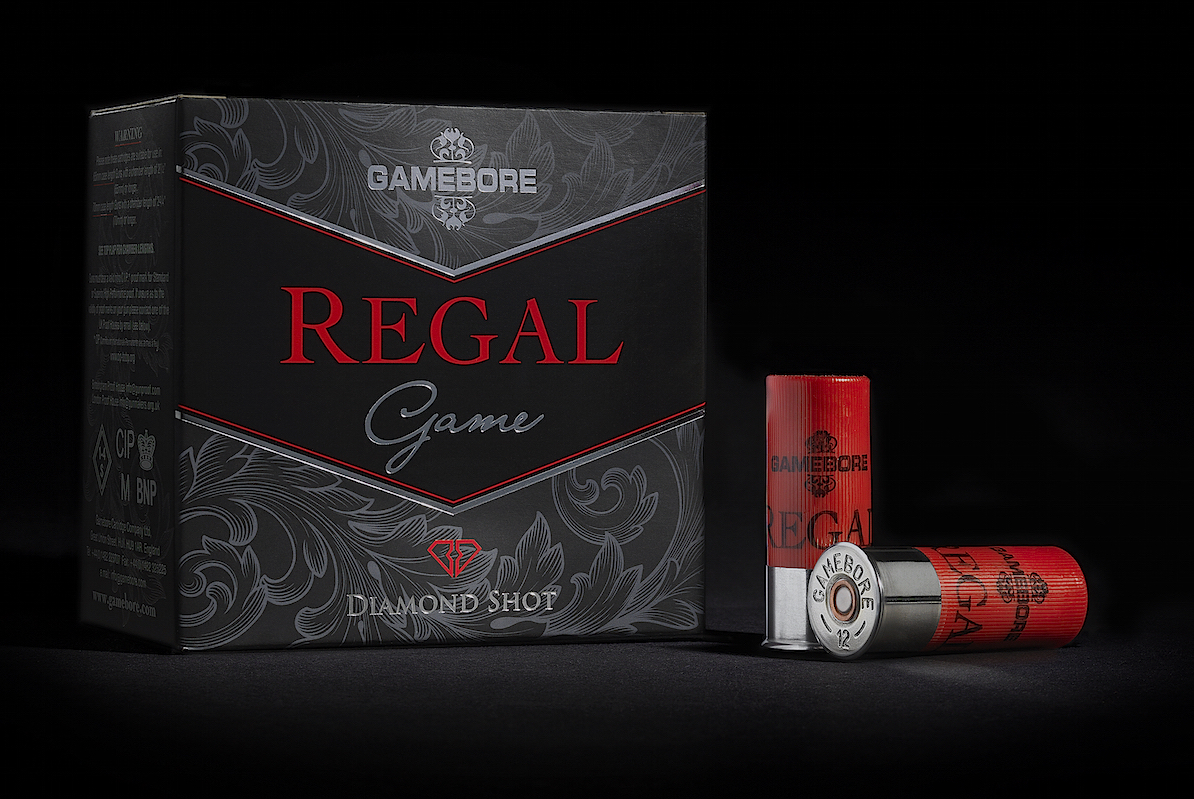 Available from December 2014, the all new 12g Regal game load will replace Gamebore's long establised Pure Gold range. 
Using our exclusive Diamond Shot in true English shot sizes produced and perfected in the UK's only working shot tower, coupled with our new blend of F2 powders, the 12g Regal range is loaded in a true 2.5" (65mm) case, perfect for the traditional game shot. 
Gamebore's Regal loads are available very soon from all great gun retailers. 
Full product specification here.