Posted: 5th Sep, 2016
British Open Success
Gamebore shooters Mark Winser, George Digweed and Aaron Harvey are celebrating after a successful shoot at the 2016 British Open.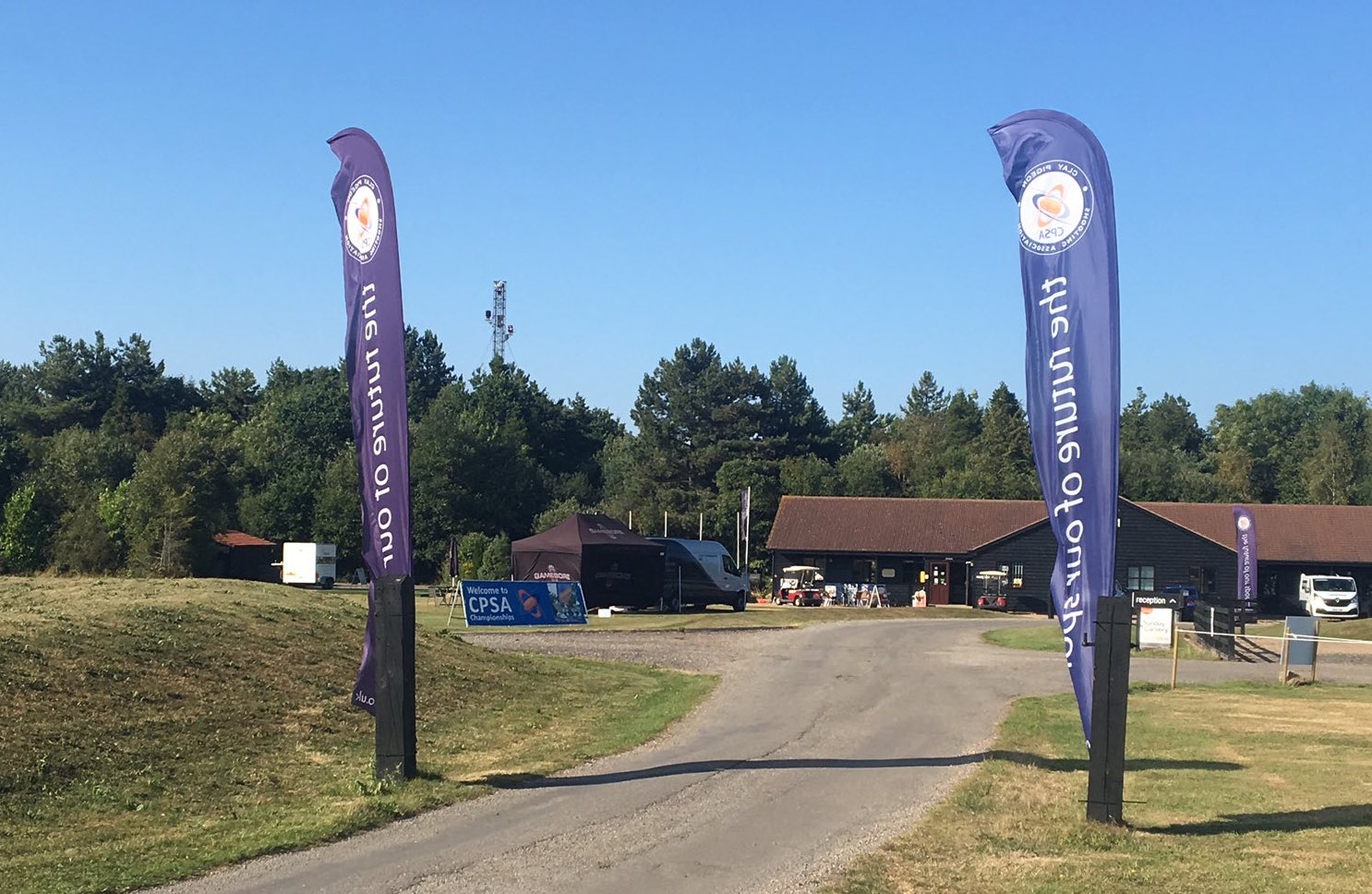 The 2016 British Open Sporting Championships took place last week at High Lodge Shooting School in Suffolk. We were proud to once again support the CPSA at another of their flagship events, after sponsoring both their World ESP and  World Compak events earlier this Summer. 

Gamebore ambassador Mark Winser has many major championship titles under his belt, but the one that has eluded him (until now!) is the Britith Open Sporting Champion title - His score of 115/120 on Wednesday secured him a place in the Final on Sunday where he would tackle a further 75 targets over ten stands, scoring a brilliant 73 before progressing to the Grand Final and an additonal 30 targets. 
Scoring a remarkable 26/30, in addition to his 73/75, three targets ahead of runner-up Martin Myers. 
After the shoot, Mark told us "It's the tropy I've wanted to get my hands on for years so I'm really pleased to have finally done the business".
Celebrating not just his own success, Mark who is also a successful clay shooting coach, proudly congratulated two of his students on their incredible performances; Hannah Gibson bagged the Ladies title whilst Graeme Bell topped the B Class leaderboard.

Another Gamebore shooter, youngster Aaron Harvey, did us proud with his second consecutive British Open Junior Champion win. Not only did he bag the coveted Junior title, his score put him in 7th place over all using his Black Gold cartridges to devastating effect. 
In addition to the success of our representatives in the Sporting championship, long time Gamebore ambassador George Diweed MBE performed to his usual standard in the Sportrap discipline, also at High Lodge. With his new Perazzi High Tech shotgun with White Gold cartridges, George put in a score of 95/100 which remained unbeatable throughout the course of the competition, baggin him the 2016 British Open Sportrap Champion title to add to his collection.

George was also pleased to have won the Jo Marsh Memorial Cup for his combined score over the Sporting and Sportrap championships. 
We are extremely proud of all of our shooters and would like to thank them for all of their hard work and their support of the Gamebore brand. 
Congratulations all! 
Full scores can be found on the CPSA website.