Posted: 25th Sep, 2023
Digweed Dominates at the Gamebore Gold Cup
Gamebore ProShot George Digweed is the 2023 Gamebore Gold Cup Champion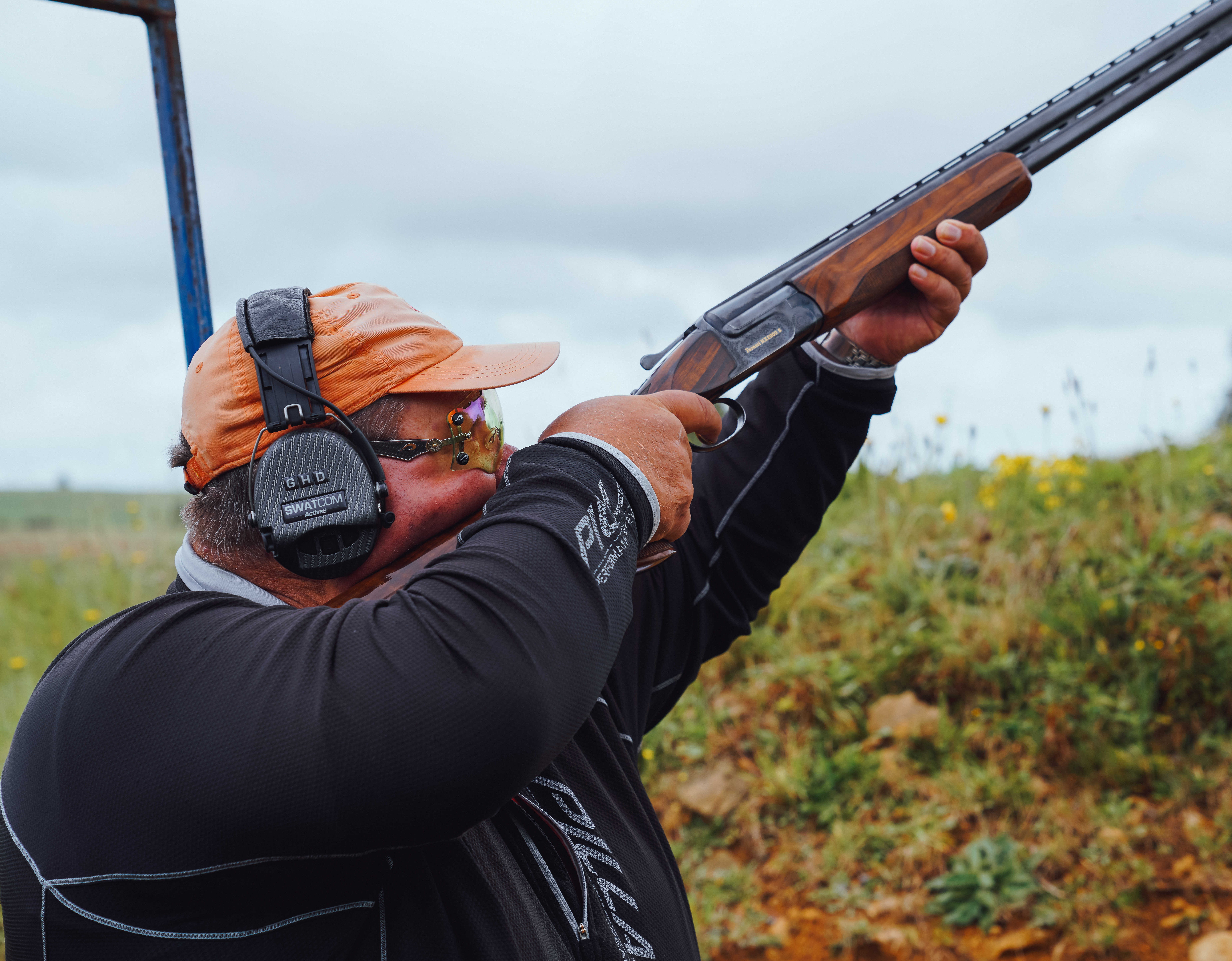 the gamebore gold cup
Saturday 23rd and Sunday 24th September 2023 saw the return of the Gamebore Gold Cup event; a collaboration between The Clay Shooting Company and Gamebore, to mark the end of the year's competitive sporting clay season. We set out to create a fun, challenging championship that would attract shooters of all abilities, with a £10,000 cash prize fund throughout classes AAA to C.
Course setter Steve Lovatt did not disappoint. Known for his tasty targets, he created a course that challenged the most talented of shooters whilst also being a lot of fun with his special 'signature stands' prompting comments like "probably the best shoot I've shot all year" from those that took part.

Shooting the course on Day 2 of the competition in some pretty awful weather conditions, George Digweed battled some strong winds to score a tremendous 156/160, a score that would remain unbeaten for the remainder of the championship, securing him the title of 2023 Gamebore Gold Cup Champion. A fantastic end to his 2023 clay season.
Following the win at his final clay competition of the year, George said "I've had another fantastic year travelling the globe representing my sponsors and our country, it seems the older you get the harder it becomes! Meeting up with the shooting family world wide nevertheless makes it all worthwhile." Adding "Finishing today at Westfield and a good course for the Gamebore Gold Cup, it's nice to put the competition gun away for a few months, having shot half decently".
We congratulate George on a cracking result at the end of what has been a massively successful year for him on the worldwide competition circuit using White Gold cartridges.
PRIZE WINNERS
AAA CLASS
1st
G Digweed 156/160  £600
2nd
M Winser 149/160  £325
B Husthwaite 149/160  £325
4th
C Biddlecomb 143/160  £140
G Moore 143/160  £140
S Ward 143/160  £140

7th
S Usher 142/160  £85
T Simmons 142/160  £85
B Baughan 142/160  £85
D Hughes 142/160  £85
AA CLASS
1st
J Burns 138/160  £416
T Hedgecock 138/160  £416
D Marshall 138/160  £416

4th
J Kendall 136/160  £200

5th
D Pinnegar 135/160  £90
N Hart 135/160  £90
R Allen 135/160  £90

8th
J Allaway 134/160  £80
S Davis 134/160  £80
10th
A Johnson 133/160  £20
G Robinson 133/160  £20
J Hornsby 133/160  £20
K Cummins 133/160  £20
M Butcher 133/160  £20

A CLASS
1st
J Pitts 137/160  £600
2nd
R Clayton 136/160  £400

3rd
G Pendleton 135/160  £225
S Clarke 135/160  £225

5th
K Childs 133/160  £110
L Greenleaf 133/160  £110

7th
S Broome  132/160  £90

8th
D Mennie 131/160  £80
J Oates 131/160  £80
P Griffiths 131/160  £80


B CLASS
1st
C Mortimer 127/160  £500
P Hoyland 127/160  £500

3rd
N Palmer 125/160  £250

4th
M Varcoe 123/160  £140
O Lewis  123/160  £140
P Bird 123/160  £140

7th
M Grigg 122/160  £90
8th
A Gardener 121/160  £80
D Thomas 121/160  £80
10th
C Applin 120/160  £20
G Holliday 120/160  £20
R Hill 120/160  £20
S Blake 120/160  £20


C CLASS
1st
C Unsted 120/160  £600

2nd
D Thorley 119/160  £400

3rd
C Powell  112/160  £225
P Clayton  112/160  £225
5th
A Gittings 111/160  £120

6th
G Hicks 107/160  £100

7th
I Davies 105/160  £90

8th
J Pittard 104/160  £80
T Lewis 104/160  £80

10th
R Demulder 102/160  £80