Posted: 11th Mar, 2023
Digweed is the Clay Shooter of the Year
Gamebore's George Digweed MBE has been voted 'Clay Shooter of the Year' by CPSA members, recognising his incredible success throughout 2022.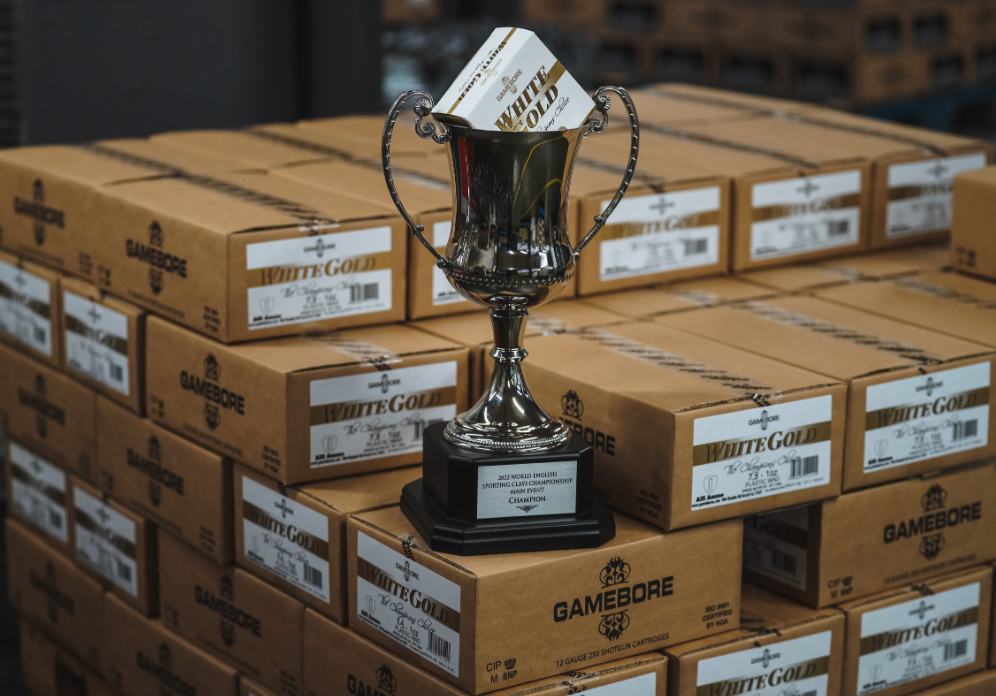 As if Twenty-Seven overall World Championship titles wasn't remarkable enough, winning them over the space of five different decades is a hell of an achievement, one likely to never be replicated not just in clay shooting, but in any sport.
For George Digweed, winning the 2022 World English Sporting Championship in Texas, cementing his personal milestone of world title wins in the 80's, 90's, 00's, 10's and 20's was a milestone he'd long hoped for but was unsure he'd ever achieve.
His illustrious career in clay shooting began in the 1980's and he's been at the top of his game ever since, with 2022 proving to be an exceptionally successful year for George internationally, bringing home silverware from South Africa, Denmark and Hungary.
Tonight, these achievements were recognised by George's peers, whose votes earned him the accolade of Clay Shooter of the Year at the annual Clay Pigeon Shooting Association awards which took place at The Hilton St George's Park in Burton Upon Trent, attended by some of Great Britain's top shots along with members of the shooting industry.
Currently competing in Zimbabwe, George was unable to attend the evenings celebrations so he asked Gamebore's UK Sales Manager Alex Black to accept the award on his behalf.
George wanted to thank his fellow CPSA members for taking the time vote for him, and of course his loving wife Kate for her long time, relentless support. "From 1988-2023 it's been a hell of a journey, from Kate to the fantastic support I get from around the world, I couldn't have done it all without it."
White Gold cartridges are George's ammunition of choice "I began using White Gold over twenty years ago and I haven't changed in all that time. Without doubt, Gamebore cartridges have contributed to my continued success at home and internationally since that time".
We are extremely proud to have George on the Gamebore team, using our products and representing our brand globally. We couldn't ask for a better ambassador for the sport and for Great Britain.
Congratulations George!