Posted: 28th Jul, 2015
Appeal for Digweed Knighthood
Following George's latest world championship win, a shooting fan has launched an appeal to get George Digweed knighted.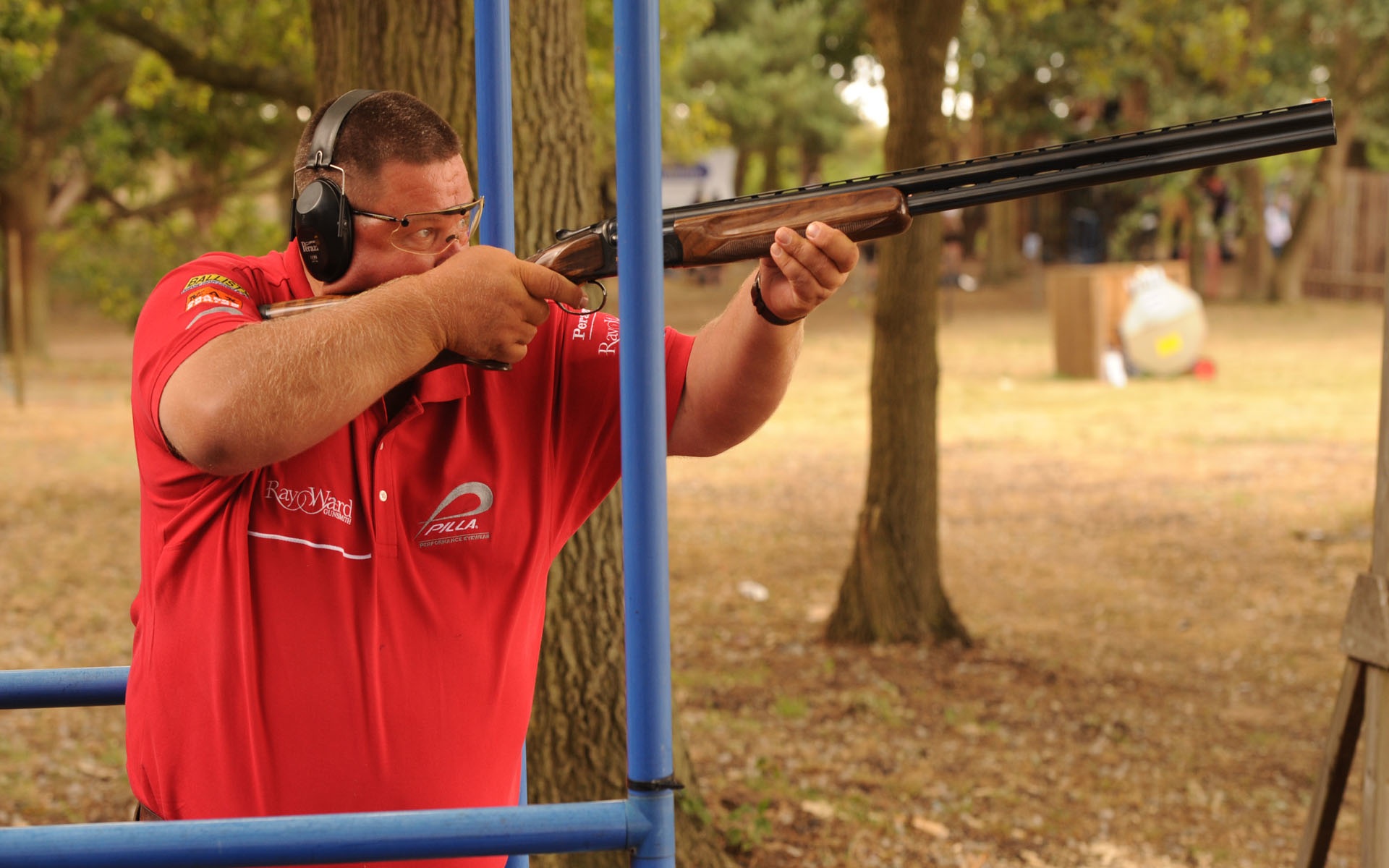 Britain's Sporting Secret

On Sunday, the nation went wild for Chris Froome when he cycled to victory in the Tour-de-France for the second time in his career. Whilst that is indeed an ahievement worthy of large scale celebration, one can't help but question why when another British sportsman has achieved multiple comparable titles in his chosen sport, there is no mention in the national press and no fanfare for Britain's most successful sportsman in history.
Whilst the Tour de France was taking place, another sports championship was being held across the Atlantic. Hundreds of the world's most serious competitive clay pigeon shooters travelled to Minnesota to take part in the 2015 World Sporting Championships - the best of the shooters from all over the world for four days at an event supported by some of the major names in the worlds shooting sports industry.
George Digweed has been on top form lately, in fact he's been on top form over four decades - repeatedly and consistently beating the cream of the world's shooting crop to maintain his position on the 1st place podiums t shooting arenas all over the world. His is revered and respected by his fellow competitors across the globe, but that's sadly where the recognition stops. George has unfortunately never enjoyed the same kind of attention that British champions in other sports are given. Whilst he may take that in his stride, not being particular desperate for attention, it seems that the shooting community are not prepared to accept the lack of recognition. 
One such clay shooting enthusiast determined to spread the word about George's achievements is Brett Woollacott from Cornwall. Unhappy with the press's apparent disregard of undeniably Britain's most successful sportsman ever, Brett took to social media to air his frustrations in an attempt to make more poeple aware of Britain's sporting secret. 
At the time of Brett's Facebook appeal posted on 30th April, George had amassed 24 World Championship titles, 18 European championships and 11 British championships amongst countless other major titles both nationally and internationally. 
In the short time that has elapsed since Brett posted the appeal, George had been unstoppable. Astounding the shooting world with yet more machine-like performances. George won the World Compak Sporting Championship in Estonia in June, followed by the World FITASC Championships in Minnesota over the weekend bringing his running total of of World titles to twenty-six. Yes, TWENTY-SIX!
"No other sportsman worldwide can boast of success on the same level that George Digweed has achieved yet most UK residents still don't even know he exists" Brett exclaimed in his Facebook post, frustrated by the injustice and in an attempt to simply highlight a sporting gem that the nation should be proud of and would be proud of if only they were made aware.
Striking a chord with George's many supporters worldwide, the post was shared by over 22,000 people who all agree that his achievements should be recognised and celebrated on a larger scale. 
Spurred on by this tremendous support and the recent lack of media coverage of George's 26th world title this weekend, Brett took his appeal further, this time by petitioning the British Honours and Appointments Secretariat via Change.org requesting that George Digweed MBE be considered for a Knighthood. 
Hoping to turn all of those Facebook 'likes' and shares in to signatures on his petition, Brett told us why he made the decision to create the Change.org appeal: 
"The main thing that pushed me to start both the petition, and the earlier Facebook campaign, is George's inherent humbleness and the fact that only a minority of people actually know who he is.
"If you mention the names Bradley Wiggins, Chris Hoy, Nick Faldo, Kelly Holmes and Sebastian Coe, nearly every household in the UK will know roughly who they are, yet the name George Digweed is mentioned and people draw a blank. In my opinion, for a man who holds more world titles than a lot of the current list of sporting Knights and Dames put together, it's actually a disgrace. 
"From what I have seen, he has never complained that he doesn't get the recognition that he deserves, only that the sport should be getting more positive coverage.
"Whilst I am aware of his MBE which I believe was awarded to him for both services to sport AND charity, it seems a little unfair that given his previous achievements he has yet to be given any formal resognition for his sporting achievements alone. George has all but doubled the amount of world titles since the MBE was awarded".
How Can You Help?
As long-time supporters of George Digweed, we are extremely keen to highlight Bretts appeal to encourage as many people as possible (not just clay shooters) to put their name to the petition. We ask that readers not only take the time to sign the petition themselves, but that they also ask their friends and family to visit Change.org and do the same. 
All British sports fans with a respect for the achievements of the sports men and women that Britain has produced should be aware of, and proud of everything that George Digweed has achieved. 
Speaking about how he intends to continue with his appeal to get George knighted, Brett, who is yet to meet his shooting idol, said "My plan, regardless of how many signatures are submitted on the petition, is to wait until the end of 2015 and then collate all of the supporters details and send them along with an official honours nomination to the Honours and Appointments Secretariat. With any luck they will see that he is long overdue a knighthood and then maybe he can get the recognition that so many shooters from all over the world feel that he deserves" adding "if a bi-product of this petition is that the UK shooting sports fraternity get some better coverage and maybe a slightly clearer view from those that previously didn't know much about out great sport, then that will be a welcome bonus too". 

We'd like to take this opprtunity to congratulate George Digweed yet again on another incredible success. Long may it continue!