Posted: 11th Sep, 2023
James Attwood is the 2023 World Compak Champion
Using Dark Storm cartridges, Gamebore's James Attwood wins his first World title.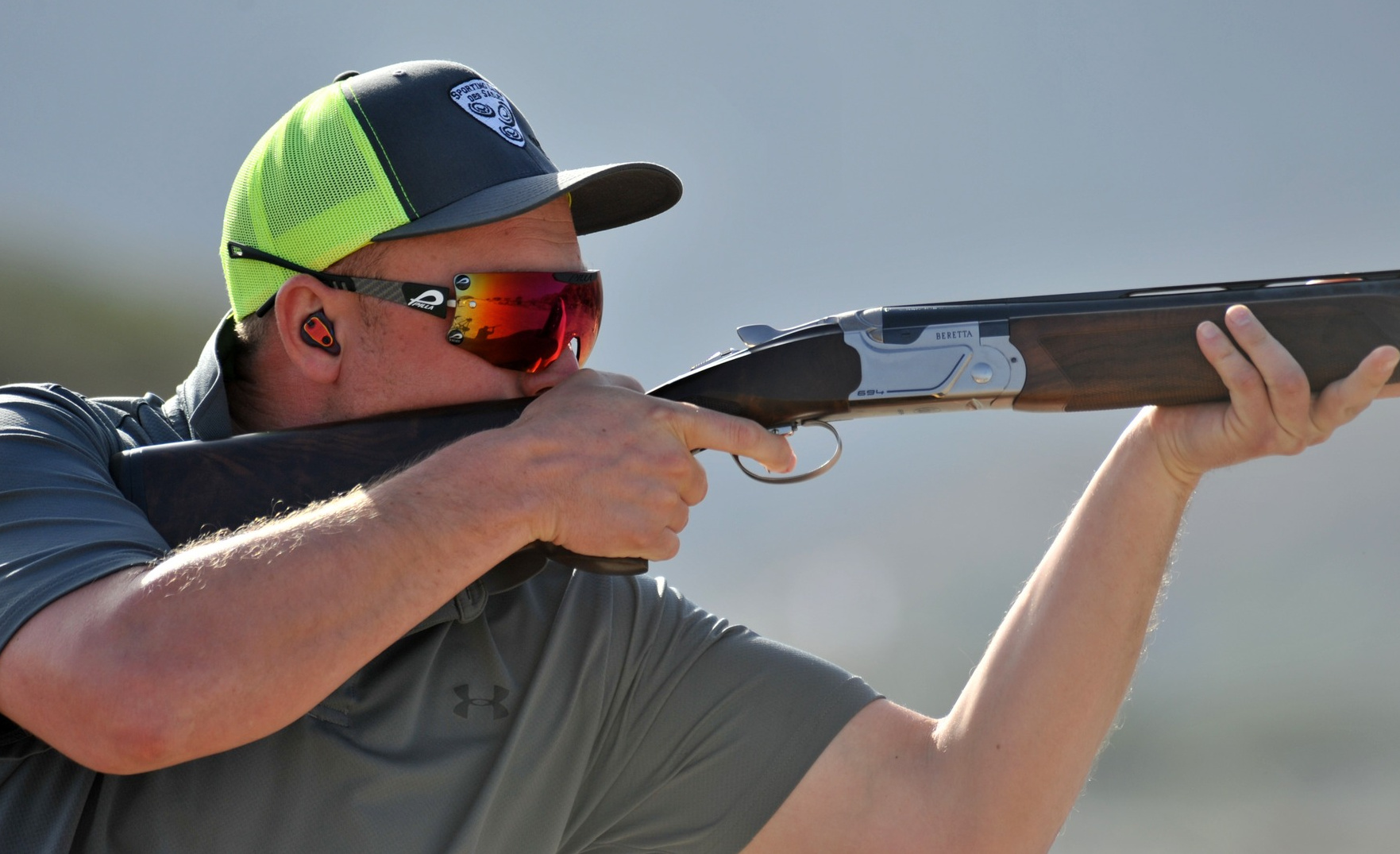 Competitors from all over the world faced some very wet weather conditions at Psachna Shooting Club in Greece, for the start of the 19th World Championship Compak Sporting. The weather improved as the championship progressed, and we saw some tremendous performances by Gamebore shooters. 
Over the four day event, both Mark Winser and James Attwood shot 25 straight on their first seven layouts - going neck and neck in to their final layout where remarkably both missed the exact same target. Each scored 24/25 giving them an epic total of 199/200, both equalling the highest ever score in the history of World Compak Championships making their identical performances even more incredible.
199/200 is indeed a score worthy of a world title, but of course there had to be a shoot-off to determine who would become the World Champion for 2023 and bring home the trophy. Both faced a further 25 targets, shot under what must have been immense pressure.
Ultimately it was to be Attwood's day. He shot an incredible 24/25 using Dark Storm cartridges, to bag his very first World Champion title. Following his win, he said "My first world title. This has been one of my goals since I began shooting competitively, after being so close on several occasions and long shoot-offs I've finally done it."
He added "This year has been one of my most consistent seasons of shooting, coming runner-up at the English Open and then shooting the highest score at the British Open, then finishing the year off with a world title is a dream come true!".
Using White Gold Cartridges, Winser finished on 22/25 securing the silver medal and his third podium place at World Championships in 2023, proving his consistency as one of the world's top contenders.
France's Jean Paul Mordefroid took bronze. You can find the full results here.
Also bringing home the silverware from Greece, current World FITASC Champion George Digweed bagged the Finale World Beretta Cup (Senior) and also the Silver medal in the Senior category of the World Compak Championship, both with White Gold cartridges.
Huge congratulations to James on becoming the 2023 World Compak Champion! We're extremely proud to have James, Mark & George representing our brand and using our cartridges in championships all over the world.
Well shot!