Posted: 11th Jul, 2021
World Championship Title for Mark Winser
Gamebore ProShot Mark Winser is the 2021 World English Sporting Champion!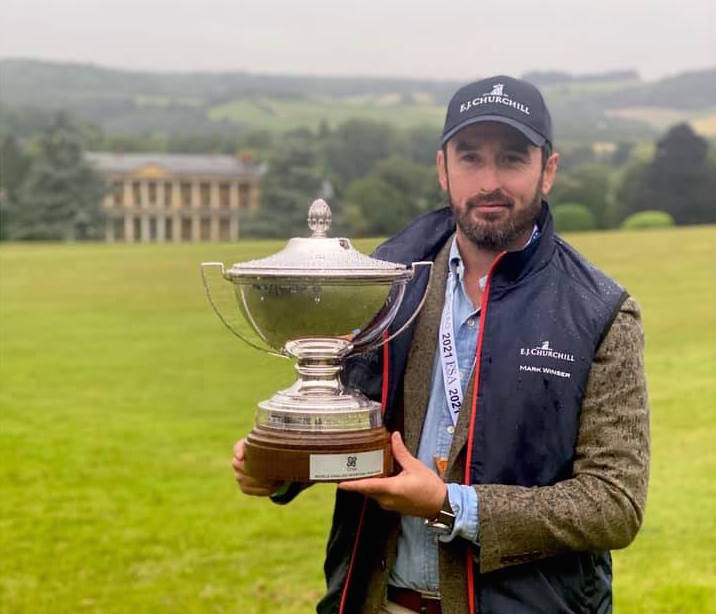 English shot Mark Winser has claimed the 2021 World English Sporting Champion Title after an incredible performance at EJ Churchill this week. 
Mark shot the main event on Tuesday, scoring an impressive 190/200 despite some tough weather conditions. His score held throughout the remainder of the week and was enough to secure him a place in the top six, alongside James Bradley-Day, Mark Webster, Martin Myers, Steve Brightwell and Nathan Skinner.
The Super Final shoot-off took place at the stunning West Wycombe Park, in a steady downpour of rain, where the six finalists shot 25 tough English Sporting targets each to determine the overall winner. Dropping only five of the mega targets, totalling an overall score of 210/225, Mark bagged the coveted world title.
In second place, Mark Webster finished on 209/225 whilst Martin Myers took third with a score of 208/225.
Following his win, World Champion Mark Winser said "I've loved every minute of it. Everything has run flawlessly. Thank you to the team at EJ Churchill for everything they have done for the Worlds. I'm back to coaching tomorrow, so straight back into it. I just came down to enjoy myself and was just looking forward to seeing people again at events as we remember them." adding "It's a shame that our American counter-parts couldn't be here, but I look forward to hopefully seeing them next year".
Gamebore Pro Shot Mark Winser uses Black Gold Dark Storm cartridges. 
Congratulations Mark!